Are You Looking For A Care Home or Nursing Home? Give us a call on 01202 428132 or fill out the call back form below and we will be in touch
Luxury Dementia Care Home in Seabourne, Dorset
Welcome to Seabourne House – a warm and comforting care home for those at any stage of dementia. Situated in one of Bournemouth's quiet residential suburbs, it's only a short stroll from the town centre and the golden sands of Southbourne beach.
From the second your loved one steps through the door, they'll feel right at home. Our carers are specially trained to support those with dementia, providing a high level of care while helping them maintain their independence.
We don't believe in a 'one-size-fits-all' approach. Every person is different, which is why the care we provide is tailored to each individual's specific needs and preferences. We honour any special requests and strive to provide each person with the best quality of life we can.
On top of Seabourne House's excellent location, the home is equipped with a range of fantastic facilities. Each room and fixture is designed to empower the people under our care to live their life as independently as possible.
If you'd like to find out more, get in touch with our friendly team online or by calling 01202 428132.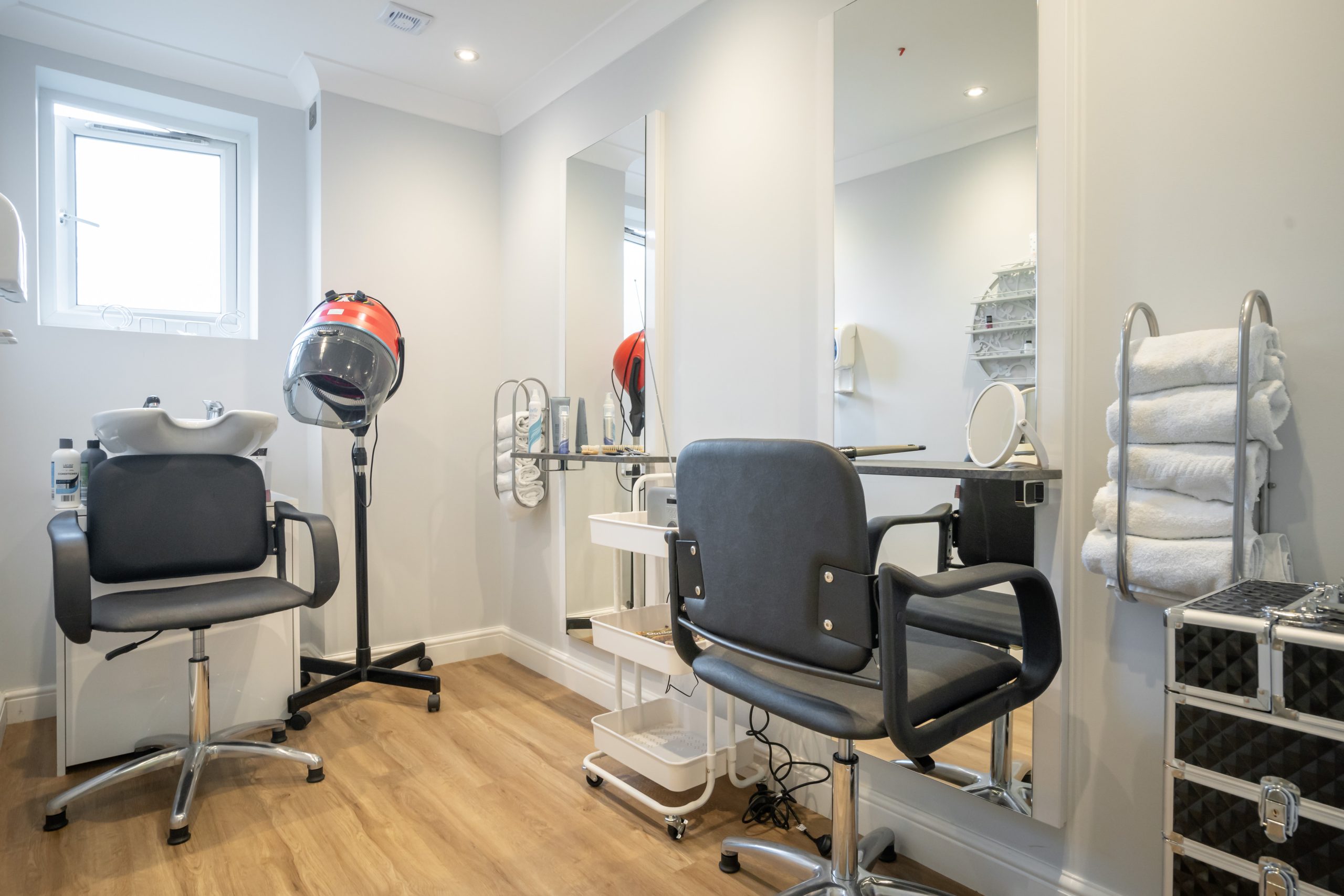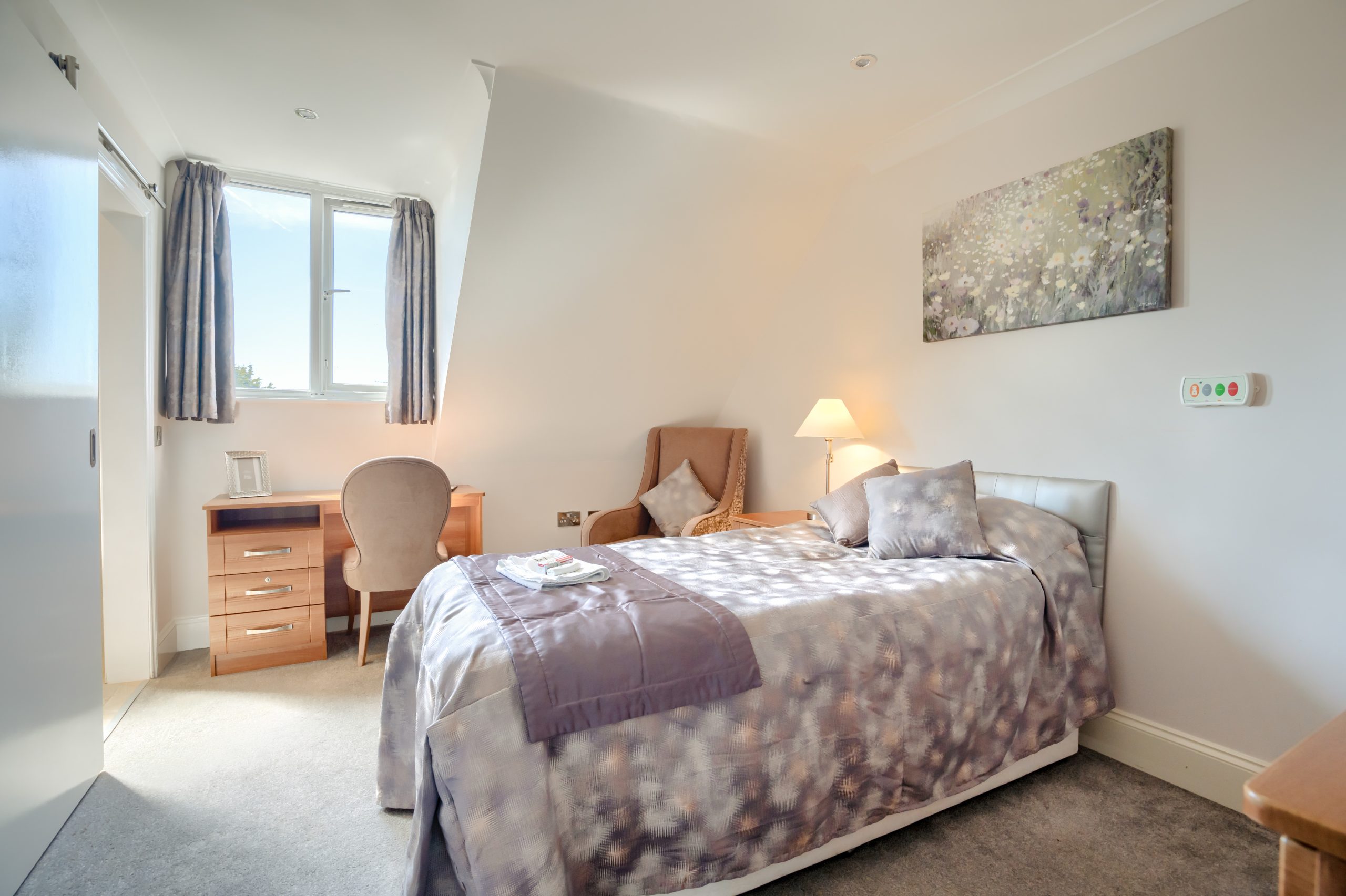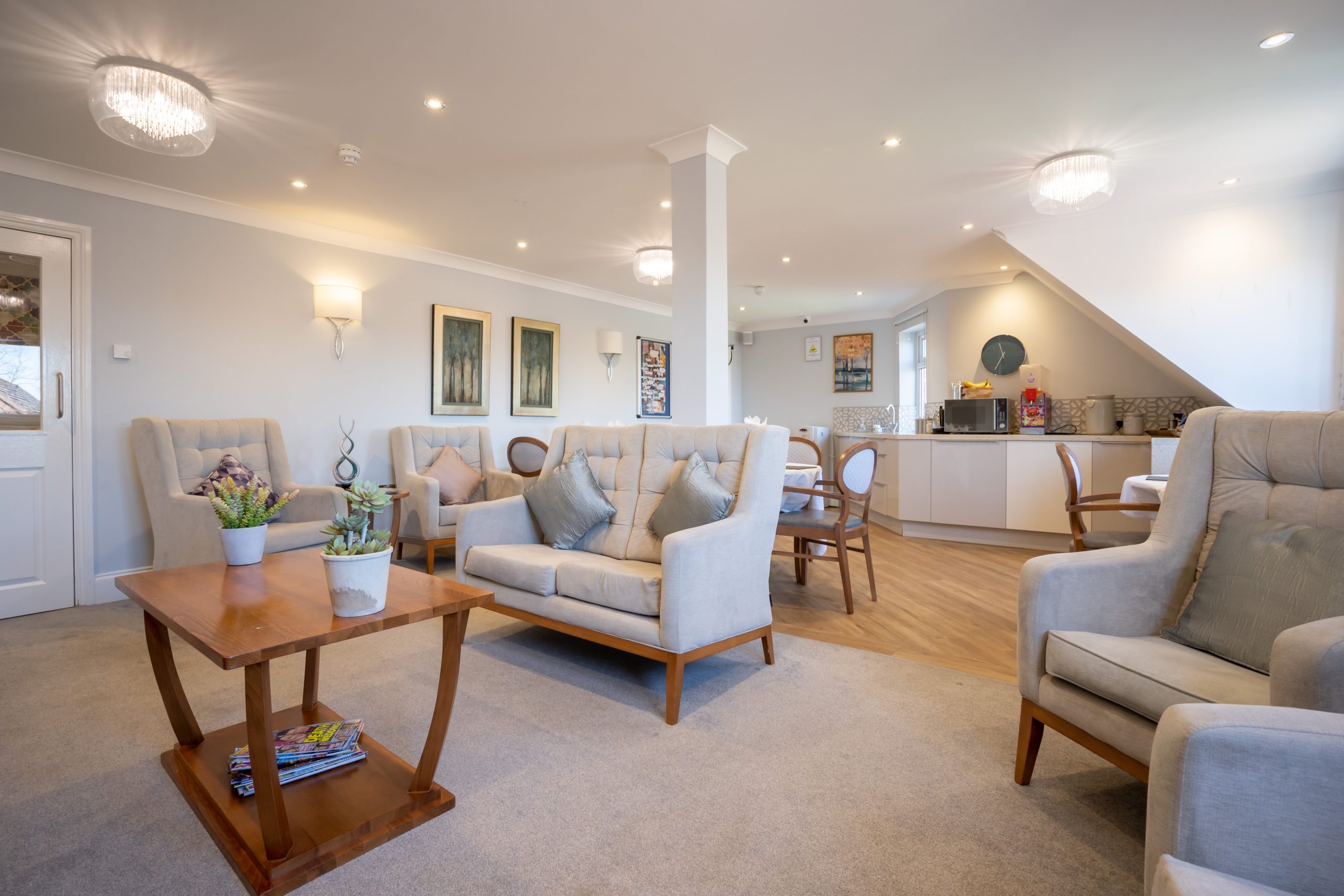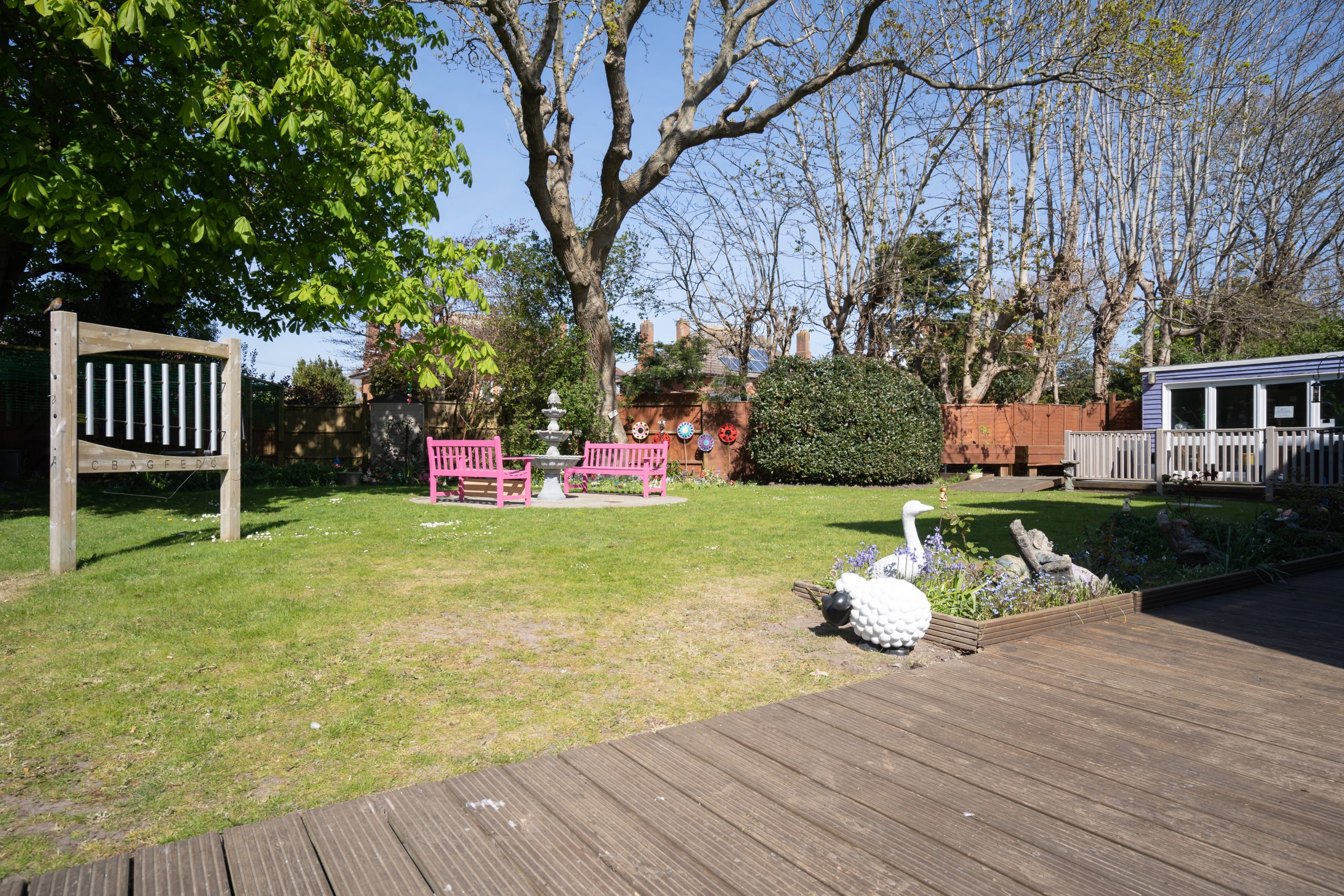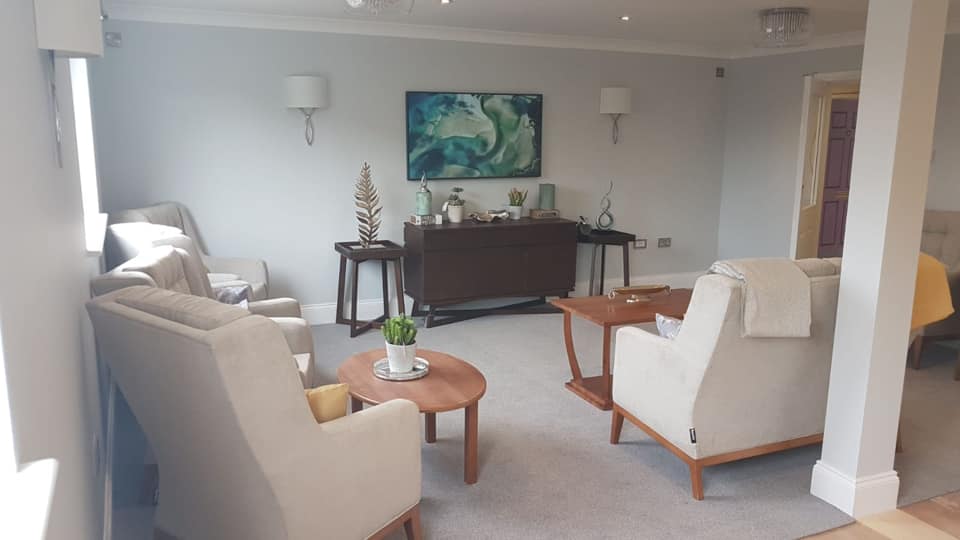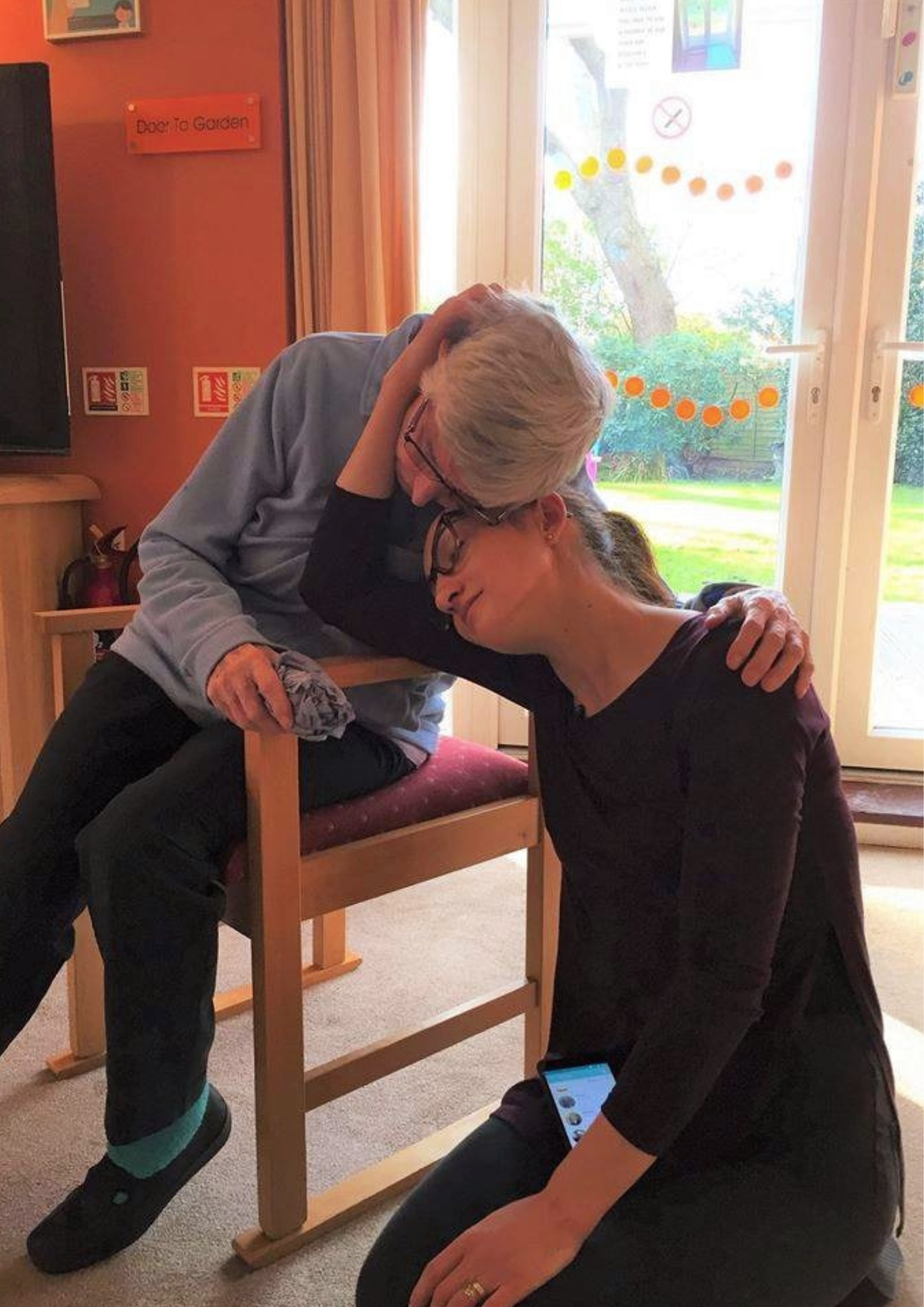 Providing Exceptional Care in Southbourne
When they move into Seabourne House, residents aren't giving up their freedom – they're getting the care and support they need to continue living life to its fullest.
Before a new person moves in, we carry out pre-assessments, study medical records, and speak to both the person moving in and their family members to get a detailed understanding of their needs.
This allows us to draw up a detailed care plan, taking into account everything from their daily routines to the medication they take. Our care home staff work closely with GPs, mental health organisations, and nurses to make sure that each individual is receiving the best possible care, personalised to them.
Once the plan is drawn up, we give a copy of the summary to every member of staff. We'll continue to update your loved one's care plan if their needs change over time.
Our primary focus is ensuring the health and joy of the people in our care, which is why we constantly monitor and assess our staff to ensure that the highest level of care is being provided.
People with dementia may forget large chunks of their past, have trouble speaking, or not remember how to do everyday tasks. Understandably, this can be a very frightening and confusing time for them.
Seabourne House has been specifically designed to ease the difficulty of living with dementia. It has a simple and easy-to-navigate layout to reduce confusion, with bright colouring and clear signage. We've also added visual cues and sensory reminders throughout our home to make remembering easier.
Our care team undergo an extensive in-house training programme to achieve the skills and knowledge required to care for people with dementia. They're committed to treating each person with dignity, respect, and kindness – as well as plenty of good humour!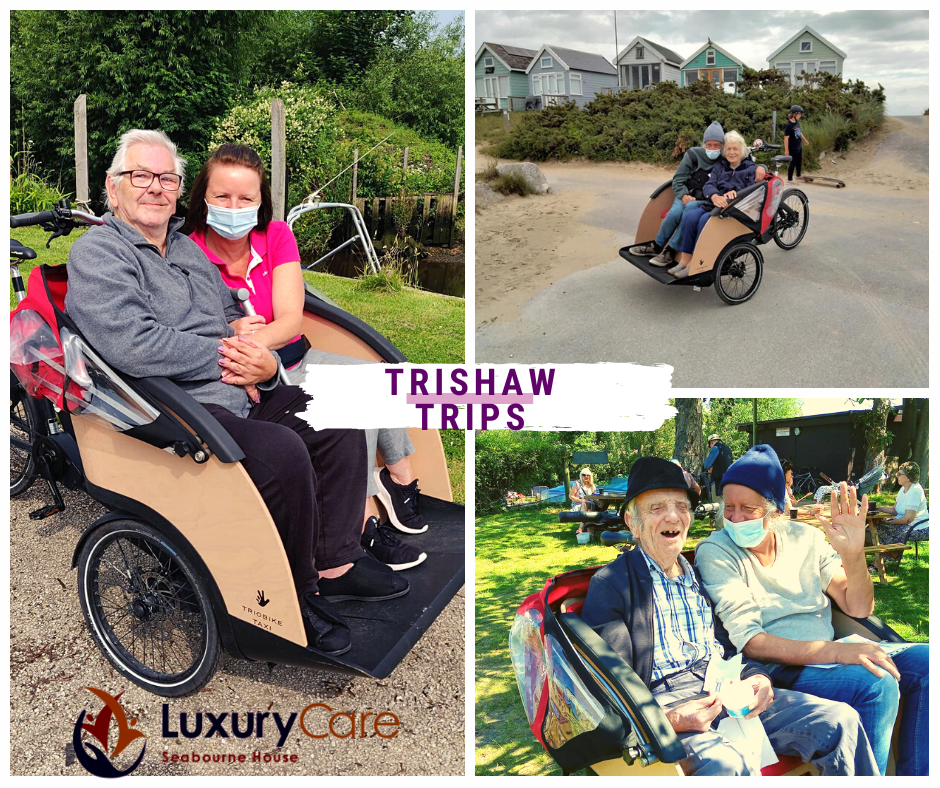 Learn more about each type of care by clicking the buttons below.
What's It Like Living in Seabourne House?
Aside from the exceptional care we provide, residents of Seabourne House can enjoy spacious and well-equipped ensuite rooms, cosy furnishings, exciting local outings, and a thoughtfully curated schedule of entertainment. We also offer a comprehensive range of services to ensure the comfort of residents, including first-class catering and an in-house hair salon.
We want our residents to feel comfortable in their surroundings, which is why we've created a true home away from home. Our luxury care home is made up of three floors with 48 large ensuite rooms in total; three of the rooms are designed for couples who want to stay together, and these rooms come with a comfortable double bed.
Each room in our Dorset house is fitted with cosy, comfortable furniture and a spacious bed. If your loved one struggles with mobility, we will adapt and fit additional features in their room to help them move around independently.
To achieve the home-away-from-home feeling, we encourage new residents to bring photographs and pieces of furniture from their home so that they have their comforts around them. They can also choose a wall colour for their room before they move in. Each bedroom has a memory box at the entrance, displaying photographs and images that are personal to each person.
By doing this, we can help alleviate confusion experienced by the people we care for and help them recognise and feel comfortable in their own room.
We have created a wonderful tight-knit community here at Seabourne House, and many of the people we care for enjoy socialising together. The communal areas in our care home are warm and welcoming, with comfortable armchairs, televisions, bookcases, and more. If they choose to, people can sit together for a chat, or simply relax in each other's company.
We provide a range of services to ensure our residents feel comfortable and well-cared for. Our friendly staff members are always available to assist with anything our residents may need, and are always committed to going the extra mile for them.
Some of the core services we provide include:
Laundry and housekeeping
Catering
Hair salon and barbers
Medical services
Chaplain
Well-being support
We believe that staying active and engaged is key to our residents' wellbeing. That's why we offer a wide range of activities to suit all interests and abilities.
Some of our many evening activities include bingo, scrabble, baking, and poetry sessions. We also arrange for regular days out. From strolls through the New Forest to visits to theatres and art galleries, there's always something new to experience.
If you're looking for a warm and welcoming care home for your loved one, why not reach out to us today?
We're more than happy to discuss our care plans and facilities in more detail – all you need to do is call 01202 099747 or book a consultation via our online form. We look forward to hearing from you.