Are You Looking For A Care Home or Nursing Home? Give us a call on 01202 763367 or fill out the call back form below and we will be in touch
Luxury Dementia Care Home in Westbourne, Poole
Aranlaw House is a leading specialist dementia care home in Dorset, located just a short stroll away from the stunning beach in Westbourne. It's been thoughtfully adapted to provide exceptional levels of care for people living with advanced dementia. The latest Care Quality Commission (CQC) inspection awarded Aranlaw House an 'Outstanding' rating, cementing its position as one of the top dementia care homes in the area.
The interior design at Aranlaw House has been carefully crafted to facilitate independence for those living with dementia, aiding our team in providing the best possible care. We believe that creating an environment that promotes autonomy and dignity can positively impact our residents' quality of life, no matter the stage of dementia they're at.
Our focus on personalised care allows us to create a nurturing atmosphere where residents can feel comfortable and at home. Our team has a 'nothing is ever too much' attitude, keeping the sense of wellbeing at Aranlaw House at a consistently high level.
If you'd like to find out more, get in touch with our friendly team online or by calling 01202 099747.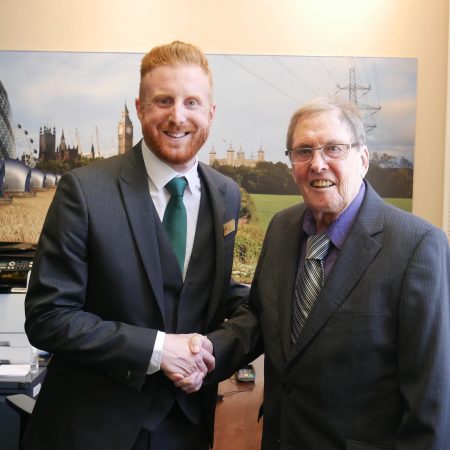 Providing Outstanding Care in Poole
At Aranlaw House, our mission is to help individuals with dementia live their lives as happily and independently as possible.
Before they move in, each resident receives a personalised care plan that covers all aspects of their care, from capabilities to dietary requirements and lifestyle preferences. We use pre-assessments and consultations with family members and medical professionals to create tailored care plans that promote independence as much as possible.
Our staff delivers care sensitively, always valuing the thoughts and opinions of our residents. We strive to maintain our residents' sense of individuality and independence, while still providing the level of support needed for them to live comfortably.
Care for People at Any Stage of Dementia
We follow Dr. Gemma Jones' behavioural staging model, which categorises dementia into progressive stages. This model allows our team to provide care that's tailored to the specific needs and abilities of each individual, rather than offering generalised care based on their overall condition.
Our care team has undergone extensive training to recognise each stage and monitor changing behaviours. This allows us to know exactly what level of support they require.
Through continuous monitoring, we develop a deep understanding of what's 'normal' for each person, which allows us to identify whether changes in mood are caused by dementia or another health condition. Our staff use electronic records to keep detailed notes that reflect the needs and mood of each resident, which allows us to closely monitor their behavioural patterns, health, and overall well-being, and update their care plan accordingly.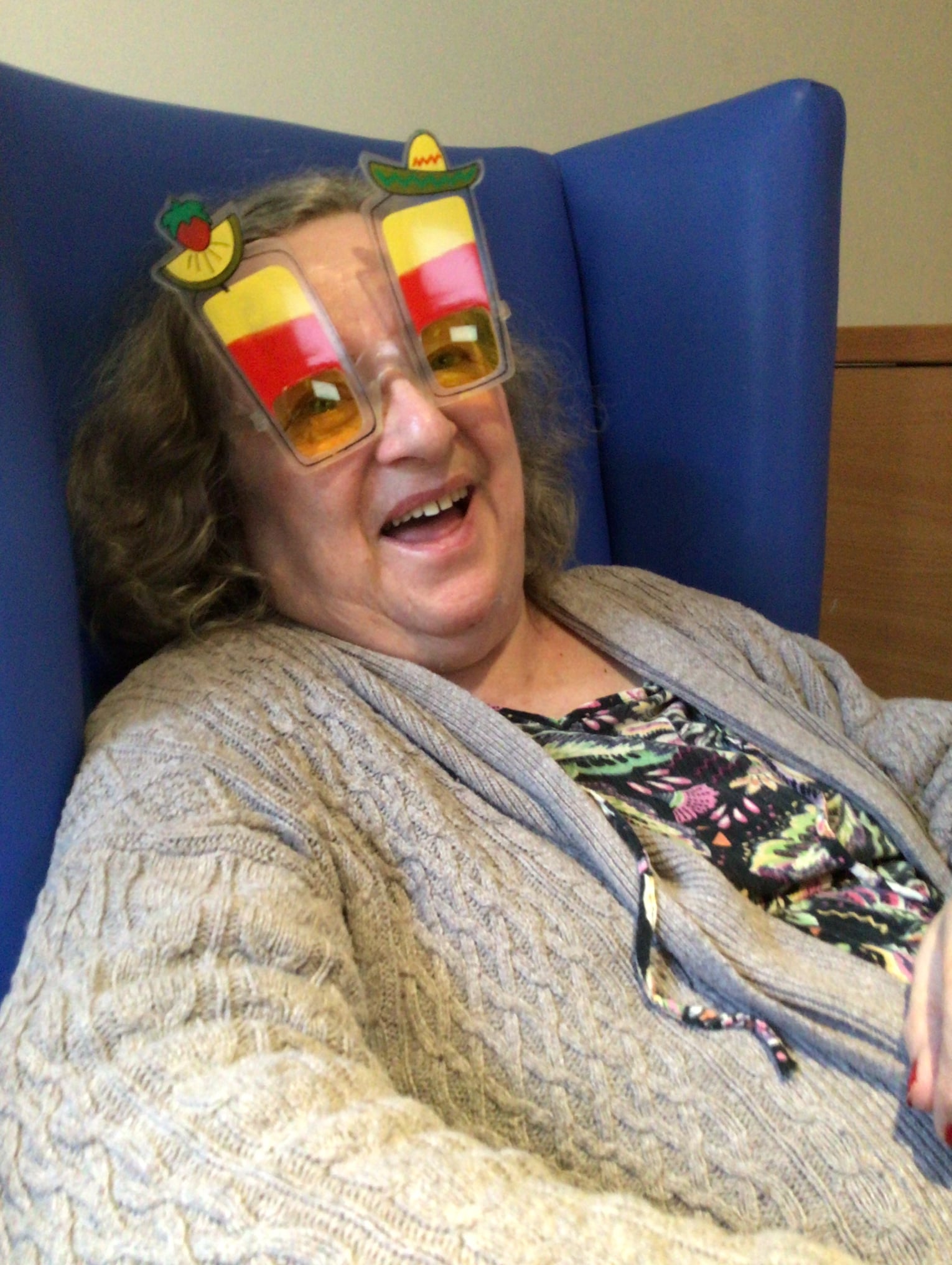 What is it like living at Aranlaw House?
Aranlaw House is part of the LuxuryCare Group, which firmly believes in creating a home from home environment. This means those who come to live at Aranlaw House are encouraged to bring furnishings and decorative items that'll help to create a sense of familiarity. All rooms are en-suite, and are adapted with all the equipment required to facilitate the care of that particular person.
Aranlaw House is specifically designed for people with both advanced and less advanced dementia. With 46 luxury ensuite rooms, all accessible by lift, each person has their own private space to retreat to when needed.
Our walls are painted with colourful murals that serve as memory triggers for our residents and help them to find their way around the house. Our brightly coloured bedroom doors are also decorated with each person's name and picture, making it easy for them to recognise their room.
Our home spans across three floors, each with its own communal and dining areas where our residents can gather to socialise and enjoy delicious meals. Our communal areas are decorated with calming colours to create a warm and relaxed atmosphere.
We've also placed cameras in communal areas and corridors to keep a watchful eye on our residents' movements and assist them if necessary.
Thanks to our enviable location, our residents can take a walk down to the seafront to take in the beautiful views of the Dorset coastline with the assistance of our dedicated care staff. Even better? Our home is conveniently located on a regular bus route, so it's a breeze for visiting loved ones to get to!
On top of the day-to-day care we provide, Aranlaw House offers a suite of health and wellbeing services. Doctors, dentists, opticians, hairdressers, and multi-faith chaplains are all on hand to provide each person who comes to live at Aranlaw House with all-round care.
Some of the core services we provide include:
Laundry and housekeeping
Catering
Hair salon and barbers
Medical services
Chaplain
Well-being support
We believe that an active and fulfilling lifestyle is essential to a happy life, and we strive to make that a reality for all our residents.
In the evenings, our residents can participate in fun activities such as bingo, scrabble, baking, and poetry sessions. We also organise regular outings to new and exciting destinations. Whether it's a leisurely stroll through the picturesque New Forest or a visit to a local theatre or art gallery, there's always a new adventure waiting to be experienced.
We understand that choosing a care home for a loved one can be a daunting task, but we're here to make the process as stress-free as possible.
We encourage you to schedule a visit to our home, where you can see our rooms and facilities first-hand and get a feel for our warm and welcoming atmosphere. During your visit, we'll be happy to answer any questions you may have and provide you with a detailed consultation to ensure that we meet your loved one's unique needs.
Book a consultation online or call us on 01202 761449 to get started.