Call Back Request
Are You Looking For A Care Home or Nursing Home? Fill out the call back form below and we will be in touch
LuxuryCare are proud to own and manage six of the highest rated care homes in Poole and Bournemouth. Each of our homes feature spacious private rooms, welcoming communal areas, and high-end amenities, all set amidst a picturesque natural backdrop. Our care teams are committed to providing 24/7 support to our residents whenever they need it, making sure they feel safe, secure, and well-cared for at all times.
Read on for a brief overview of the six homes we manage. You can find out more about each home by clicking the links below!
LuxuryCare look after four care homes in the Poole area: Aranlaw House, Branksome Park, Eagles Mount, and Regency Manor.
Nestled in the charming town of Westbourne, Aranlaw House is a leading specialist care home for individuals living with advanced dementia. It's just a short stroll away from the beachfront and a thriving hub of cafés, restaurants, gardens, and more.
The interior of Aranlaw has been carefully designed to facilitate independence for our residents. It spans across three floors, each with its own easy-to-navigate communal and dining areas. With 46 luxurious ensuite rooms accessible via lift, each individual has their own private retreat when needed.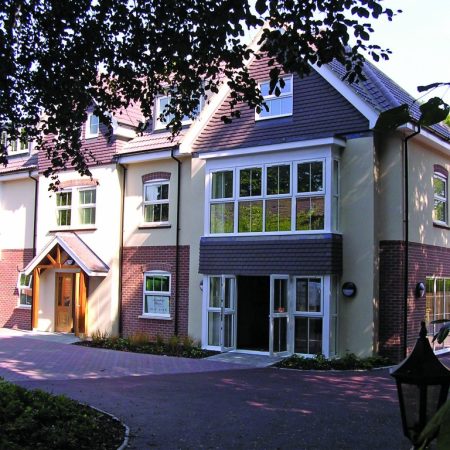 Branksome Park Neurological Centre is a dedicated nursing home located between Bournemouth and Poole. Our nurse-led team specialise in caring for individuals with complex nursing needs, such as brain injury, muscular dystrophy, and motor neurone disease, as well as those over the age of 18 with life-limiting conditions. We also provide full-time residential care to people requiring bariatric support.
We have 60 single bedrooms, each equipped with an ensuite toilet and basin, with the majority featuring disabled access showers and direct garden access. For those requiring larger wheelchairs or bariatric care, we offer four specially designed rooms with wider doorways of up to 1300mm into both the main room and shower room. These rooms also feature double doors leading to the courtyard.
Our state-of-the-art rehabilitation rooms are equipped with cutting-edge facilities to provide acute care services such as physical, occupational, and speech therapy, as well as other related treatments.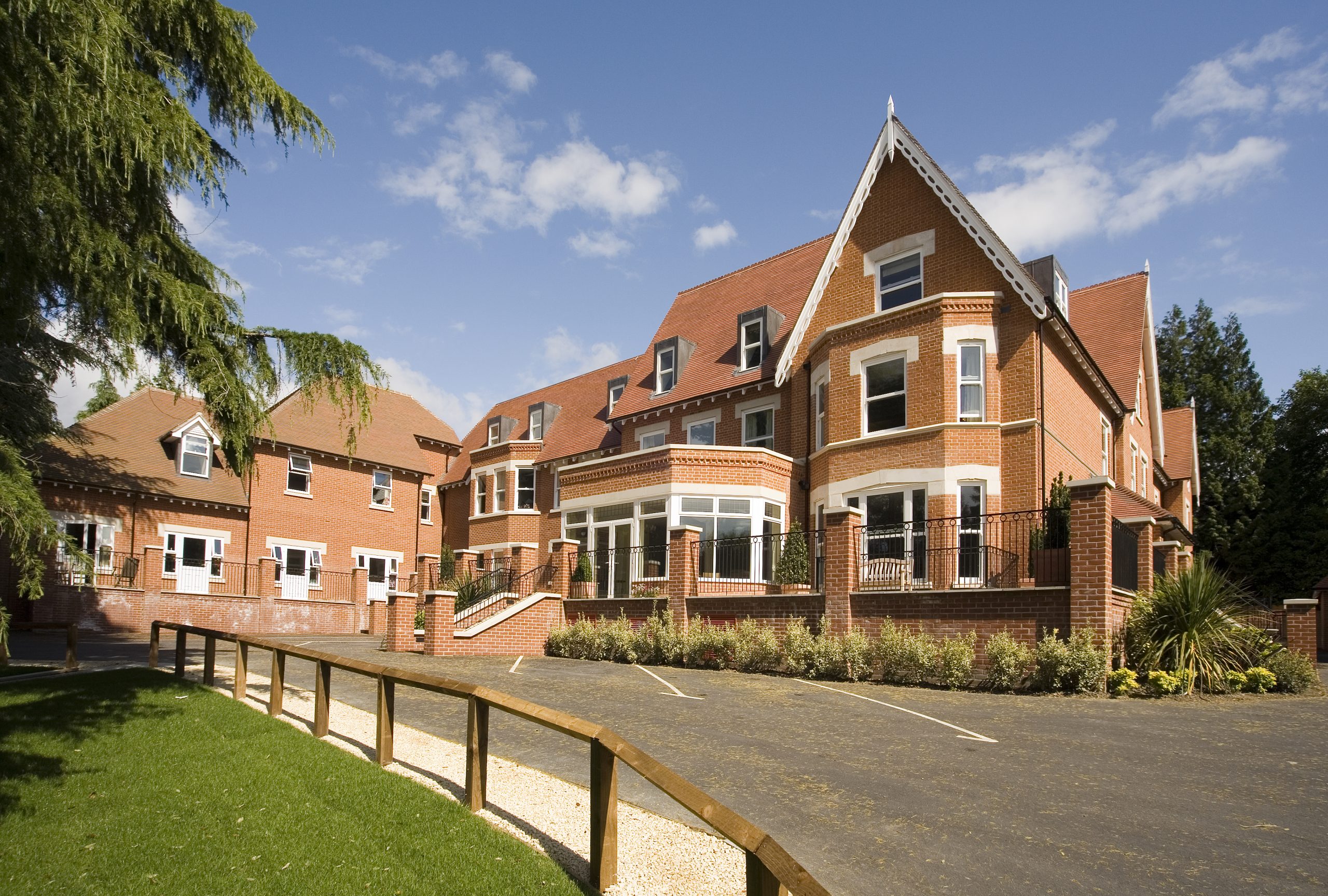 Eagles Mount is the UK's first carbon neutral care home. It's situated in the beautiful surroundings of Poole's picturesque harbour and is just a short walk away from Poole Hospital and local doctors' surgeries, providing easy access to medical facilities and all the amenities of a central location.
Our four-story building is home to up to 72 residents who can enjoy the stunning views of Poole Harbour and Brownsea Island from the comfort of their rooms, or from the many balconies and sensory gardens nearby. As you step into Eagles Mount, you'll be greeted by Colin's Nest Coffee Shop, our on-site cafe that welcomes both residents and the public alike.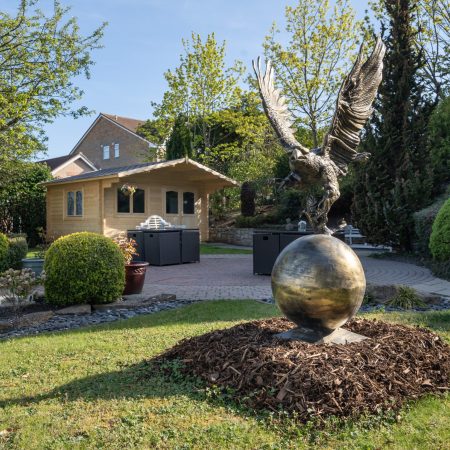 Regency Manor is located in the quiet residential suburb of Upper Parkstone, halfway between the coastal towns of Poole and Bournemouth. It boasts 69 elegantly furnished rooms spread across six care suites. Among them are four suites dedicated to residents living with dementia, with each suite thoughtfully designed to cater to the needs of individuals at varying stages of the condition. One of our floors, the Dolphin Floor, is exclusively for female residents.
Both the low-level dementia suites and the two non-dementia suites at Regency Manor have been tastefully decorated to provide an air of luxury. With sweeping views of the sea, it's a place where people can benefit from superior quality care in truly breathtaking surroundings.
Our newest addition is the stunning indoor garden, offering a serene setting for residents to relax amidst the beauty of nature. Residents can take part in caring for the potted plants, or simply unwind in the sunshine on the secure roof terrace that leads off from the garden.
Care Homes in Bournemouth
We manage two care homes in the Bournemouth area: Seabourne House and Kingsman House.
Seabourne House is the ideal retreat for those seeking a tranquil seaside setting. Nestled in the charming Southbourne suburb, it's a stone's throw away from the stunning East Cliff beach and offers breathtaking vistas of Old Harry Rocks and the Isle of Wight.
Seabourne House boasts 48 spacious ensuite rooms over three floors, including three double rooms for couples who wish to stay together.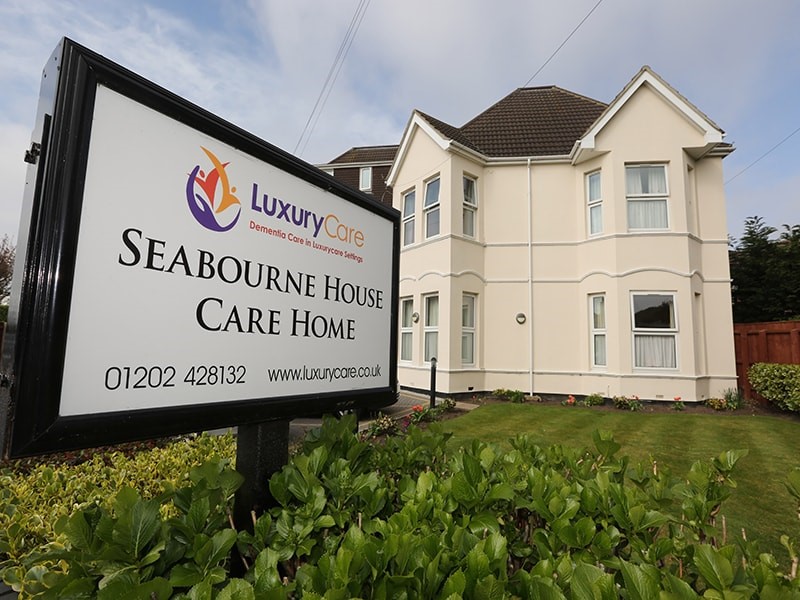 Situated next to the picturesque Meyrick Park, Kingsman House is surrounded by lush greenery and offers a tranquil retreat from the hustle and bustle of Bournemouth town centre. It's the perfect spot for nature lovers who want to take short strolls amidst the serene parkland, while still being within close distance to all the amenities Bournemouth has to offer.
Kingsman House is specially designed to cater to the needs of individuals aged 50 and above who have dementia. Spread across three floors, it offers 59 comfortable and well-appointed bedrooms.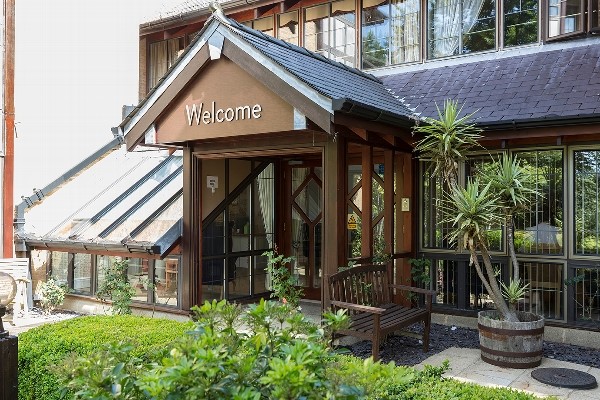 Reach Out to Our Care Home Team
Whether you'd like to see our homes in person or simply want to learn more about what we have to offer, we'd love to invite you to a complimentary consultation with us. You can either book online or call us directly on 01202 292796.
Our consultation process is tailored to get to know you and your loved one. We'll discuss our services in greater detail, explain how they can help meet your loved one's needs, and answer any questions you may have, giving you total clarity on your next steps. We're looking forward to hearing from you soon!