Call Back Request
Are You Looking For A Care Home or Nursing Home? Fill out the call back form below and we will be in touch
LuxuryCare has been providing high-quality respite care for almost a decade. With state-of-the-art facilities and a person-centred approach, we're able to provide the people under our care with the tailored support they need to maintain their independence and enjoy a full and joyful life.
Our ongoing mission is to deliver a consistently high standard of care that not only benefits the individuals using our respite care service, but their usual caretakers, too.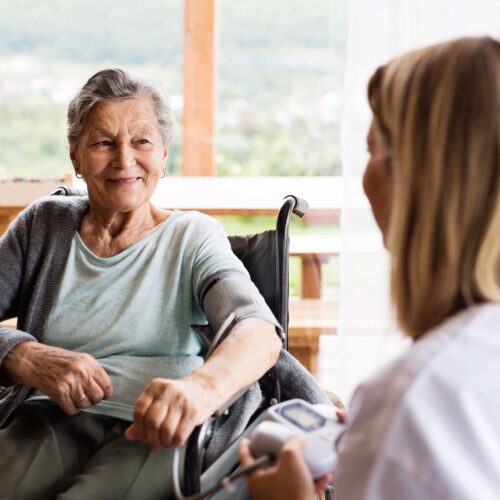 Respite care refers to temporary care provided to individuals who require ongoing support due to their physical or mental health conditions. The length and frequency of respite care can vary based on the individual's needs.
The goal of respite care is to give caregivers a break from their daily responsibilities, reduce stress, and improve the overall well-being of both the caregiver and the person receiving care.
Why Choose LuxuryCare for Respite Care?
At LuxuryCare, we pride ourselves on providing warm, compassionate respite care for people from all walks of life. Our nurse-led team are able to support people with complex caring needs, including dementia, multiple sclerosis, muscular dystrophy, and many other neurological conditions.
Our team is dedicated to expanding and recruiting only the best people to achieve excellence in care. By delivering tailored pathways for each of the people under our care, we're able to achieve the best outcomes and the best possible quality of life.
Our experienced care team are available 24 hours a day, 7 days a week. With their extensive experience, our nurses and care assistants can manage a wide variety of both physical and psychological conditions. To maintain our high standards, we offer highly regarded in-house training to all our staff.
All of our homes are designed with a disability-friendly layout in mind. Our beautifully furnished rooms and communal areas are equipped with all the modern amenities needed for comfortable living, including soft beds, high-end furniture, and state-of-the-art equipment. Many rooms back directly onto our picturesque gardens, allowing for easy access to nature.
We also make sure that each person has all the equipment they need for their daily life, including ceiling hoists and mobility aids.
During their time with us, individuals will be able to take full advantage of the services we offer. They can get their hair cut at our salon, enjoy a freshly cooked three-course meal, or join in on one of our many day outs – it's completely up to them!
Some of the many services we offer include:
Catering
Laundry
Multi-denominational chaplain
Hair salon
Coffee shop and tuck shop
Medical support (including psychiatrists, audiologists, nurses, and more)
Choosing a care home for a loved one can be daunting, but we're here to offer peace of mind. We provide in-depth consultations and welcome you to visit our homes, allowing you to see our rooms and facilities first hand. We understand the importance of making an informed decision and are always available to answer any questions you may have about our care services.
Book a consultation online or call us at 01202 761449!