Call Back Request
Are You Looking For A Care Home or Nursing Home? Fill out the call back form below and we will be in touch
Choosing the right care home for yourself or a loved one can be difficult, so we've compiled a list of frequently asked questions and answers to help guide you. If you have any other questions, please don't hesitate to ask us.
We also have an Information File available in our Entrance Hall, which includes our most recent inspection report and other helpful resources.
Is the care you provide any different to other homes?
Yes. We use the 'Validation' method, a practical, strength-based approach that promotes well-being and confidence among older people, especially those with dementia. It's based on knowledge about, and empathy for, the isolating experience of people with dementia. It focuses on adapting communication techniques to the specific stage of dementia they're in.
People with dementia often experience fear due to a deep sense that something is not right with their thinking and memory. This fear can lead to behaviour that can be hard to understand. Our care staff are trained to recognise and address fear in our residents, helping to reveal their personality and identify their strengths and weaknesses.
We work closely with the people in our care, their families, and other professionals to gather information about their personality, likes, dislikes, life history, experiences, and influences. This information helps us to better understand the person's behaviour and build relationships with them.
We strive to make the people in our care feel safe and comfortable in their new home, so they can truly live life to the fullest. We focus on maintaining the abilities that are least affected by dementia while supporting the person in areas where they are weakest. By taking this approach, we believe we can make a real difference to people's happiness and well-being.
Are LuxuryCare homes fully suited to caring for people with dementia?
At LuxuryCare, we go the extra mile to make sure our residents feel at home. Research has shown that the design and environmental features of one's surroundings have a big impact on mental health, which is why our houses and gardens are specifically designed to make life easier for people with dementia.
As we get older, it's normal for our vision to deteriorate. It can be harder to see certain colours, see well at night, use our peripheral vision, and distinguish between objects with weak colour contrasts. In older people with dementia, these sensory changes cannot always be communicated or understood easily. They may make 'visual mistakes' while trying to understand what they are seeing, leading to disorientation, fear, and behavioural changes.
To help reduce confusion, we've paid special attention to lighting, signage, and other visual cues when designing our homes. Our team have designed special bedroom door plaques with each occupant's name, and a picture that can assist the resident in finding their room. Each of our corridors is decorated with colourful images depicting different themes, such as a street, garden, or beach, that help stimulate residents' visual senses and make it easier for them to recognise where they are. Our handrails are all topped with a brightly coloured band to make them more visible and increase residents' safety and independence while walking. Our bedroom and toilet doors are painted in bright colours to help those with vision loss or difficulties identifying contrast colours.
Outside the homes, our gardens serve as a peaceful retreat where residents can relax and enjoy the sights and sounds of nature around them. Our gardens are protected by walls and wooden gates that are securely locked with a keypad, making them safe places to sit, stroll, and unwind.
What is the process for admission to the LuxuryCare Homes?
After you make an initial inquiry, we'll send you informative materials about our homes, including our comprehensive Residents' Guide.
There's a lot to consider when choosing a care home, so we welcome you to visit our homes as often as you like. Come and meet us, sample a meal, or join in with an activity session – our staff and residents are always happy to show you around and answer any questions you may have. If you would like to speak with our manager or deputy manager and discuss your requirements in detail, we recommend that you give us a call in advance to schedule an appointment.
During the pre-admission assessment process, we'll gather all necessary information about your loved one's care needs, including their physical, psychological, and social care requirements. We may also consult with relevant professionals and family members to form a comprehensive picture. After the assessment, we'll meet to decide whether we can meet those needs and inform you of the outcome in writing.
What happens on admission?
Before their arrival, we'll ask your loved one to choose a colour scheme for their room. Our team will then paint the room to their liking.
We'll create a comprehensive care plan based on the information gathered during the pre-admission assessment, as well as any additional information obtained after admission. This will make sure that all aspects of their care needs are met by our staff.
For peace of mind, so that you can be sure our homes are the right fit, we offer a trial period of two calendar months. At the end of the trial period, we'll work together with you and your loved one to determine if they would like to become a permanent resident. If for any reason during the trial period, you or your loved one feel that our home may not be the best placement, we only require a one-week notice period.
Can a person bring their own furniture with them?
Absolutely! We encourage the people we care for to put their own stamp on their room by bringing their own furniture. We may need to inspect the furniture before it's brought in for safety reasons.
We also want our residents to feel at ease with the decor of their room, so we'll ask about their preferred colour scheme before they move in.
What else can a person bring with them?
We want our residents to feel as comfortable and at home as possible, which is why we welcome them to bring along any personal items
they'd
like to have with them in their room. This could be anything
from pictures, photographs and bedding
to a
favourite teddy
or
familiar
ornaments. If they need any
assistance
in putting up their personal items,
we're
always happy to help!
When can people who use our care services have visitors?
We believe that our homes are our residents' homes, which is why we have an open-door policy when it comes to visiting hours. There are no restrictions or set visiting times, and people can receive visitors whenever they wish. We do ask that mealtimes are avoided if possible, although visitors are always welcome to join their loved ones for a meal. We even provide beverages to visitors free of charge! If a visitor is staying for breakfast, lunch, or supper, we ask for a small contribution of £5.
We kindly ask that all visitors sign themselves in and out using our Visitors Book located in the Entrance Hall. This helps us to keep track of who is in the building at all times.
Are staff always available to provide help if needed?
Our dedicated team
provide
round-the-clock care, 7 days a week. Each bedroom and bathroom
is
equipped with an easy-to-use call
–
bell system that can summon help if needed. You can rest assured that your loved one will always have access to the support they need, whenever they need it.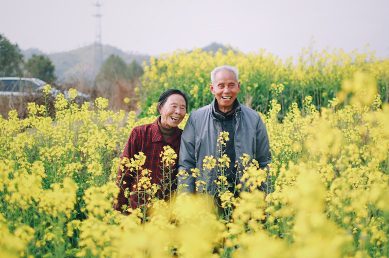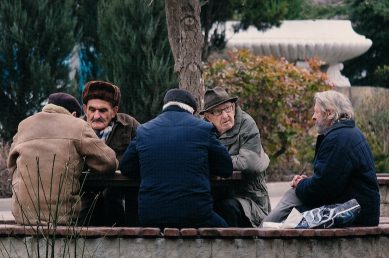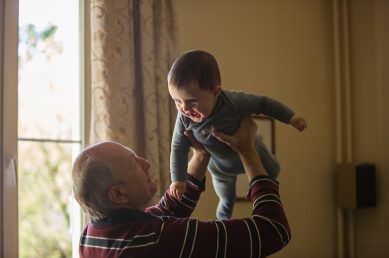 Learn more about each type of care by clicking the buttons below.
We know that choosing a care home for a loved one isn't easy, but we're here to make the process as smooth and stress-free as possible.
We welcome you to come and visit our home and see our rooms and facilities for yourself. Our friendly staff members are always available to answer any questions you may have and provide detailed consultations to help you make an informed decision.
To book a consultation, you can click the button below or call us on on 01202 761449. We're excited to show you all that our LuxuryCare homes have to offer!