Call Back Request
Are You Looking For A Care Home or Nursing Home? Fill out the call back form below and we will be in touch
So much of our daily lives revolves around the food we eat. Choosing nutritious, well-balanced meals is one of the best things we can do for our physical health, especially as we grow older and our bodies begin to slow down.
Of course, food isn't just a source of nutrition. It's a way to express ourselves, celebrate traditions, and connect with others. Sharing meals is a universal way of building relationships with one another – it transcends social and cultural barriers, promoting conversation and a strong sense of community.
At LuxuryCare, we take great pride in our catering team and their passion for creating delicious, varied, and nutritious meals for the people in our care. Residents in our Poole and Bournemouth homes are served freshly made meals every day, helping them maintain their well–being whilst indulging in one of life's simplest, but most joyful, pleasures.
We know that everyone is different when it comes to the foods they enjoy, which is why we take extra care to cater our menus to appeal to the individuals in our homes.
Before a new person moves in, our catering team will create a personalised food passport that outlines their dietary needs and preferences. This helps our chef to come up with enjoyable meals that contain everything they need to remain fit and healthy.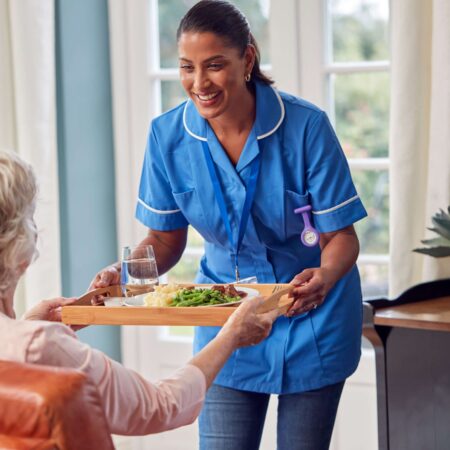 Locally Sourced Ingredients
We provide the people in our care with three freshly prepared meals a day, as well as a variety of tasty snacks and drinks. We believe that variety is the spice of life, so we make sure to offer a diverse set menu that caters to different tastes and requirements.
Whether it's a hearty breakfast spread or a sit-down dinner, we want our residents to enjoy every mealtime. If someone doesn't see anything they like on the menu, our chef is always happy to whip up a personalised dish that better suits their tastes.
We only ever use fresh, high-quality ingredients that have been sourced from local suppliers. Not only does this mean that the food we serve is delicious, but it also means that it meets all our residents' nutritional requirements.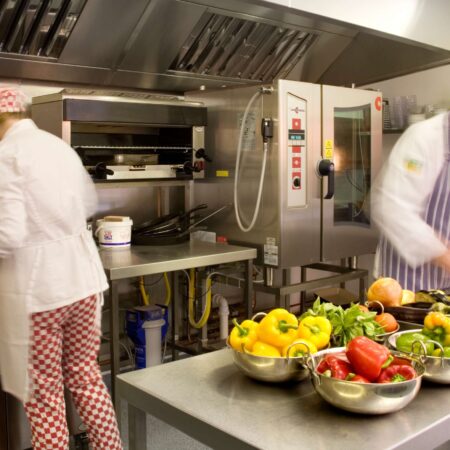 Special Dietary Requirements
If someone has special dietary requirements, we'll work closely with dieticians and nutritionists to create menus that meet their unique needs. Nothing is too much for us to adapt to, whether the menu needs to work around allergies, intolerances, certain medical conditions, or religious beliefs that require specific diets.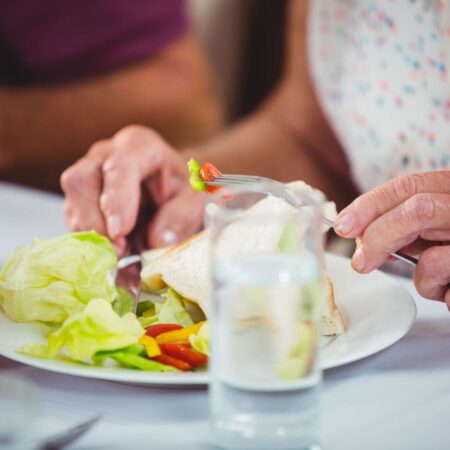 Experience Our Catering for Yourself
On every level, we're dedicated to providing our residents with the best possible dining experience. If you'd like to learn more, you and your loved one are welcome to visit our Poole and Bournemouth homes to trial a mealtime for yourselves. Our team are always happy to show you around and answer any questions you may have, so don't hesitate to reach out today!