Call Back Request
Are You Looking For A Care Home or Nursing Home? Fill out the call back form below and we will be in touch
When choosing a nursing home for your loved one, you want to make sure they'll feel comfortable and cared for from the second they move in – and that's exactly what we strive to achieve.
At LuxuryCare, we provide high-quality, 24-hour nursing care in multiple locations across the South. Our homes feature stunning surroundings and luxurious furnishings, with a range of services available to both residents and their families. We take pride in offering a warm, welcoming environment where people can feel truly at home, while still receiving the highest standard of medical care whenever they need it.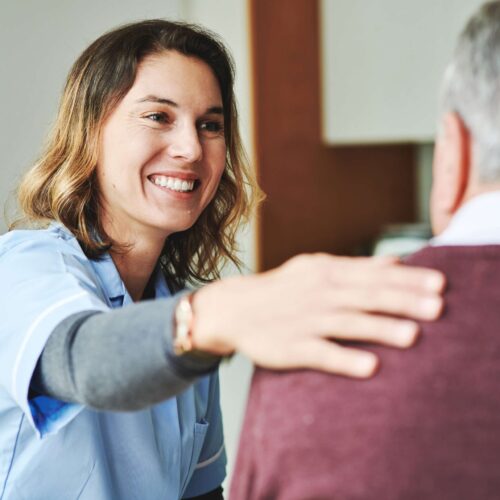 What is a Nursing Care Home?
There are two types of care homes: residential and nursing.
Both nursing homes and residential facilities offer 24-hour support, but nursing homes have the added benefit of having registered nurses on site 24/7.
Nursing care homes are designed for individuals who require a higher level of care than can be provided in a normal assisted living facility or at home. Residents may require assistance with daily tasks such as bathing, dressing, and eating.
If your loved one requires nursing care, it's likely that they are already receiving care from medical professionals such as a social worker, GP, or registered nurse. The manager of a nursing home will assess the needs of each individual to determine if the home can provide the necessary care. If they've been granted Funded Nursing Care (FNC), the cost of their care will be partially covered by a contribution from the NHS.
Why Choose LuxuryCare for Nursing Care?
LuxuryCare is committed to providing expert nursing care to individuals with complex medical needs. Our nurse-led team is capable of supporting people with a variety of different conditions, and we strive to make the people under our care feel valued, respected, and well-cared for from their very first day with us.
Everyone living in our nursing homes is supported round-the-clock by an experienced team of registered nurses and care assistants. When needed, our team will:
Assess physical conditions
Administer medications
Monitor vital signs
Treat wounds
Help with day-to-day living and mobility
Provide medical advice to the person and their family
PEG
Tracheostomy
Stoma Care
Syringe Drive
Our team weren't just selected for their medical expertise – they were chosen for their open, compassionate approach to care . We believe in empowering our residents to make their own choices and decisions, and always take their wishes into account when moving ahead with any treatment. This helps residents feel heard, respected, and empowered throughout their care journey.
So that we can maintain consistently high standards, we train our staff using our own in-house, industry-leading program. It's designed to provide staff with the knowledge and skills they need to provide exceptional support to the people under their care, no matter how complex their medical needs.
We provide a comprehensive range of rehabilitation services to help individuals rebuild their functional and cognitive skills after an illness or injury.
Our rehabilitation rooms are equipped with state-of-the-art medical equipment that allows us to provide acute care services such as physical therapy, occupational therapy, speech therapy, and other related treatments.
Our team of social workers and neuropsychologists are committed to helping each individual regain their independence, and they do this by providing holistic care that addresses all aspects of the rehabilitation journey.
Aside from the specialised medical care they receive, the residents in our nursing homes have access to all the benefits of our standard care homes. These include:
Catering
Luxury rooms and facilities
Days out and activities
Laundry
Hair salon
Coffee shop and tuck shop
Spacious gardens
Multi-denominational chaplain
Each person under our care has their own individual ensuite bedroom and shared communal facilities. We also make sure that they have all the equipment they need for their daily life, including ceiling hoists and mobility aids.
We understand that choosing a nursing home for a loved one can be difficult. To help you make an informed decision, we offer in-depth consultations and encourage you to visit our homes to see our rooms and facilities firsthand. Our team is always available to answer any questions you may have about our care services, so don't hesitate to reach out today!
Book a consultation online or call us at 01202 761449.