Call Back Request
Are You Looking For A Care Home or Nursing Home? Fill out the call back form below and we will be in touch
LuxuryCare look after four care homes in the Poole area: Aranlaw House, Branksome Park, Eagles Mount, and Regency Manor. We offer a range of care services, including residential care, dementia care, nursing care, and palliative care.
Our top priority is the happiness and wellbeing of our residents. We believe that everyone deserves to receive individualized care that caters to their unique needs, which is why we provide our residents with dedicated support teams, personalised care plans, and luxury facilities. We also make sure they have easy access to high-quality medical care in the local area.
We offer our residents a range of activities, including trips to Poole's beautiful harbour and transport to the amenities of Poole town centre. We want our residents to feel at home and enjoy everything the area has to offer.
We understand that choosing the right care home can be a difficult decision, and we're here to support both residents and their families every step of the way.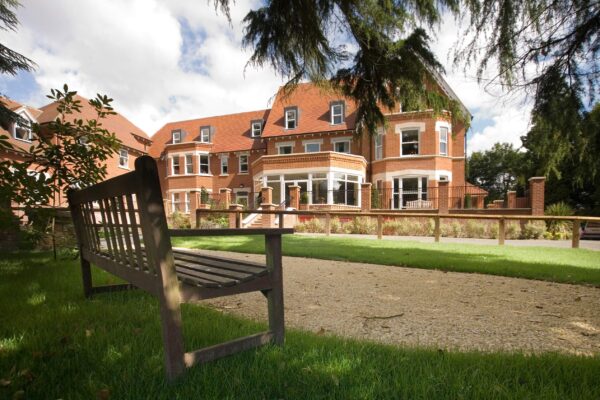 Branksome Park is dedicated to providing nursing care for those living with complex neurological conditions as a result of a disorder or accident. Located in the leafy suburban area of Branksome Park, it brushes shoulders with the affluent Parkstone Golf Club and is just a short walk from Branksome Chine Beach.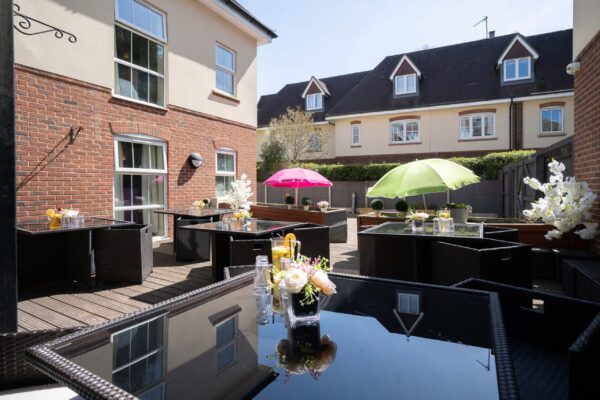 Aranlaw House is located in the suburb of Westbourne, which sits in between the larger towns of Poole and Bournemouth. It offers both residential and dementia care. Westbourne itself is a hub of activity, with pubs and coffee shops that residents can visit as part of a group activity or with their friends and families.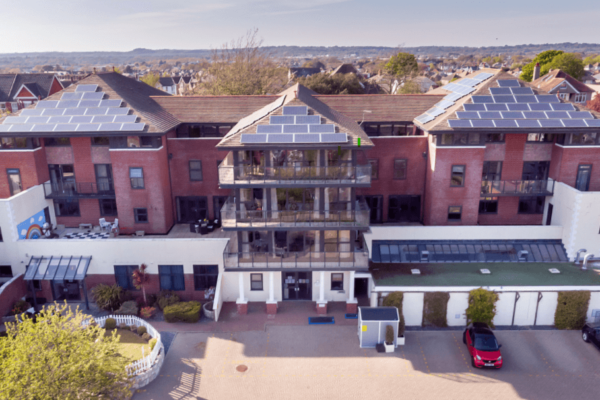 Eagles Mount sits on a hill overlooking Poole's beautiful harbour. It benefits from fantastic views and the sociable Colin's Nest Coffee Shop, which both residents and the public can use. The care home is in close proximity to Poole's amenities and hospital, making it perfect for those looking for a central location.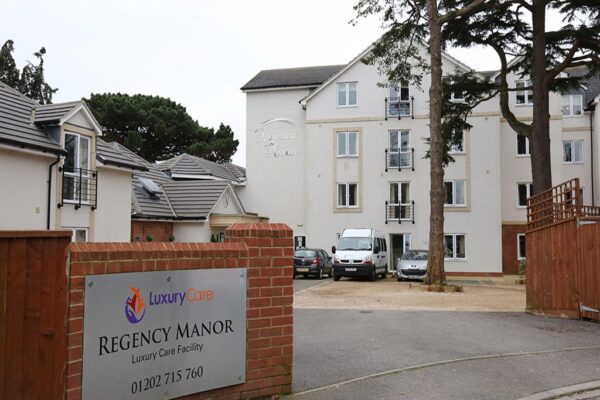 Regency Manor is located in Upper Parkstone. It offers both residential and dementia care. Conveniently located between the towns of Poole and Bournemouth, it is within close proximity of the spacious and bustling Grass Hopper pub and the community hub of Ashley Cross. The people who live with us can visit these places as part of a group activity or with visiting friends and family.
Providing the Best Care in Poole
Each member of our care team is carefully chosen not only for their ability to provide practical care, but also for their emotional intelligence. They're always available to provide support whenever it's needed, while also respecting our residents' desire for privacy and autonomy.
We work closely with each resident and their loved ones to develop a personalised care plan that takes into account their individual needs and preferences. Our goal is to promote independence and empower our residents to live their lives to the fullest.
At LuxuryCare, we're passionate about providing our residents with the highest standard of care possible. We believe that everyone deserves to live in a place where they feel comfortable, safe, and happy, and we're committed to making that a reality for each and every one of our residents.
Whether it's assistance with medication or help with eating, our staff members are expertly trained to provide compassionate care that's in line with each person's care plan and medical needs.
Of course, providing excellent care goes beyond meeting basic needs. That's why we offer a range of facilities that are designed to promote well-being and socialisation among our residents. From beautiful gardens to cosy communal areas, we strive to create a warm and welcoming environment that our residents can truly call home.
Dementia is a challenging condition that can have a profound impact on both the individual living with it and their family. Our team of highly trained dementia care professionals work closely with each resident and their family to develop a personalised care plan that addresses their unique needs, helping ease distress and improve quality of life.
Our specially adapted facilities are designed to promote independence, well-being, and safety for our residents with dementia. We believe that it's essential to provide a safe and supportive environment where our residents can feel comfortable and secure, regardless of the stage of dementia they may be at.
Nursing and Palliative Care
People's needs can change over time, and we believe that our approach to care should reflect that. That's why we strive to evolve our care plans to meet the unique needs of each individual. Whether it's rehabilitation support after an injury or end-of-life care, our dedicated team of professionals have the expertise to provide the right level of support throughout each resident's journey.
Impressive Facilities and Entertainment
Well-being is essential for a fulfilling life, which is why we offer a wide range of amenities and recreational activities. Our residents can enjoy engaging in pastimes, visiting new places, and socialising with others at our gatherings. Our ultimate goal is to ensure our residents enjoy a rich and varied lifestyle throughout their stay with us.
We understand that choosing a care home can be overwhelming, which is why we urge you to reach out to us with any questions or to schedule a visit by calling us on 01202 761449. Our warm and friendly team members are always available to help you in any way they can, so don't hesitate to get in touch with us!