Call Back Request
Are You Looking For A Care Home or Nursing Home? Fill out the call back form below and we will be in touch
LuxuryCare look after two care homes in the Bournemouth area: Seabourne House and Kingsman House. Both of our Bournemouth care homes provide high-quality care in a comfortable, luxury setting.
The health and happiness of those who choose to live in our Bournemouth care homes is incredibly important to us. Our residents receive individual care plans, support teams, luxury facilities, and easy access to medical care.
With trips to Bournemouth's beautiful beachfront and private transport to the amenities of Bournemouth town centre, our residents have access to everything the area has to offer.
Our Bournemouth Care Homes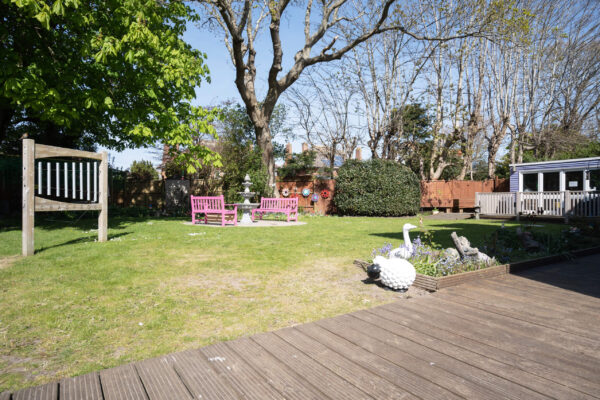 Seabourne House is located on a quiet residential road in the Bournemouth suburb of Southbourne. Just a short stroll from East Cliff and its fantastic views over Old Harry Rocks and the Isle of Wight, our CQC 'Good' rated luxury care home is the perfect choice for those looking to reside in a seaside setting.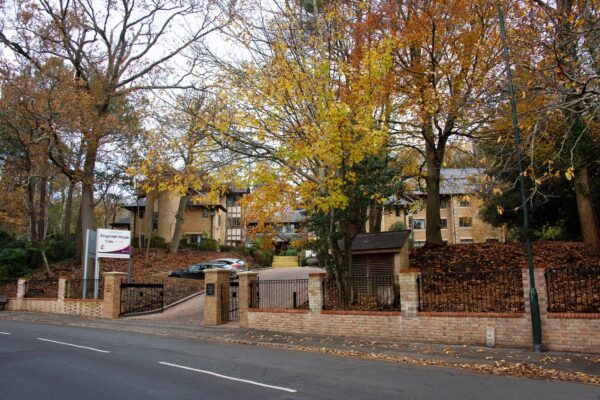 Kingsman House borders Meyrick Park an expansive area of parkland just outside of Bournemouth town centre. Surrounded by greenery, this CQC 'Good' rated care home is in the perfect location for those who may wish to enjoy short strolls in nature while still living within a short distance of all the amenities Bournemouth has to offer.
Providing the Best Care in Bournemouth
We believe that having a compassionate approach is just as important as practical care skills. That's why we carefully select staff members who have a natural ability to connect with and care for others. Our commitment to excellence shows in the high ratings we've received from both the CQC and carehome.co.uk!
We understand that moving to a new home can be difficult, especially after spending most of your life in one place. We go out of our way to create a welcoming and comfortable environment where our residents can feel at home.
We work closely with our residents, their loved ones, and their doctors to create personalised care plans that prioritise independence and well-being. Our luxury facilities are designed to promote a sense of familiarity and provide opportunities for socialization and fun. We believe that everyone deserves to live their best life, and we're committed to helping our residents do just that.
At LuxuryCare, we're committed to creating exceptional places for people to live. Our team is dedicated to providing the best possible care, tailored to each individual's needs and preferences. Whether it's help with medication or assistance with eating, our staff members are expertly trained to deliver compassionate care in line with each person's care plan and medical needs.
We believe that providing excellent care means going above and beyond. That's why we offer a range of facilities designed to promote well-being and socialization. From beautiful gardens to cosy communal areas, we strive to create a warm and welcoming environment where our residents can truly feel at home.
Dementia is not only hard on the person living with it, but on their family too. That's why our dementia-trained team work closely with each resident and their family to create a personalised care plan that addresses their unique needs. Our specially adapted facilities are designed to promote independence and well-being, while also ensuring the safety and security of our residents. Whatever stage of dementia a resident is at, we'll always treat them with compassion, dignity, and respect.
Nursing and Palliative Care
People's needs can change over time, and we believe that our approach to care should reflect that. That's why we strive to evolve our care plans to meet the unique needs of each individual. Whether it's rehabilitation support after an injury or end-of-life care, our dedicated team of professionals have the expertise to provide the right level of support throughout each resident's journey.
Impressive Facilities and Entertainment
We're committed to providing more than just a comfortable place to live. Well-being is an essential part of a fulfilling life, which is why we offer a range of facilities and entertainment options to help our residents thrive. From stimulating activities to social events, we work hard to ensure that our residents enjoy a fulfilling and rewarding lifestyle while living with us.
Our top priority is promoting the health and well-being of our residents through high-quality care. If you have any questions about our care homes or would like to schedule a visit, please don't hesitate to call us at 01202 761449. Our friendly team members are always available to assist you and provide any information you may need.